Fall into NEW Trends this Season!
I genuinely believe that nothing will ever go out of style. Whatever "was" in style is also what's "going to be" in style. All it takes is a significant amount of time, not necessarily lengthy, just significant. Throughout 2017, we have been graced with the return of: color-tinted frames, chokers, mini skirts, ruffles/scallops, flare pants and various denim jackets. Not to mention, this Fall we are also seeing the return of berets, plaid galore, hounds-tooth print, turtlenecks and sequins. Today, I am excited to debut the return of leg warmers. Unfortunately, or fortunately, I haven't seen many fashion bloggers or stylists rock the infamous footless socks, so I decided to write about how you can re-work these timeless gems and more back into your wardrobe!
1. Leg Warmers as a substitution for boots:
When I was creating my outfit for the shoot above, I knew I wanted to wear fur and I knew I wanted to wear a skirt. I felt like the predictable route to go would be to pair it with boots; I started to think of how I could stay warm and avoid the obvious. Then it hit me. LEG WARMERS! I thought, this is perfect. People think they're dated so why not prove them wrong. Also, if you can't find the color boots you want you can always find them in leg warmers and pair them with your favorite pumps. I'm obsessed and hope you are too!
2. Berets/Turbans as a substitution for Beanies:
As the temperature begins to drop, you're going to need to cover that noggin. While I think a man looks extremely handsome in a nice 'lil beanie, I've also become more fond of the turban. I'll admit, I thought Nick Cannon was losing it when he first rocked one, but it has slowly grown on me. One of my favorite fashion-forward gents is my dear friend Eddie Lee. Check out his profile @eddieleejr to see more pictures of how he rocked this turban look. As far as the ladies, somebody call Alicia Silverstone because berets are back! Move over Parisians, these trendy hats are more Americanized (is that a word?) than ever. Pair a colorful beanie with a hounds-tooth trench coat and you're set to slay this holiday season.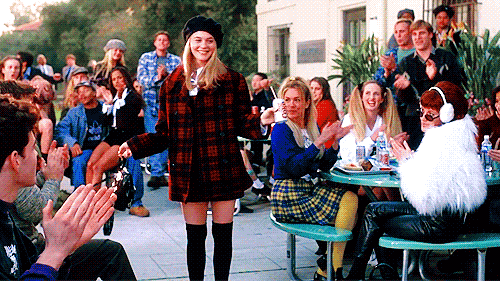 3. #Textures: Plaids, Sequins, and Velour/Velvet:
Okay, before you get your panties in a wad, I am well aware that plaid is not a texture but in fact, a print. Forgive me, I had to figure out a way to feature it some how. Regardless, plaid is poppin' this season. You need it in your closet in some form or fashion...no pun intended. Fellas, if you don't have a plaid suit--yes a plaid suit, you must invest. While a velour blazer has become a staple piece for men's fall fashion, plaid is what will step up your closet game this season from decent to dapper. The man behind my amazing shoot is Giles Williams. While he usually works his magic behind the lens, he's also had some great moments in front of it. Check out how he styled his plaid suit on the gram @whoelsebutgiles.
Velvet is always great during this time of year. While I